RAW NUTS
& SEEDS ENERGY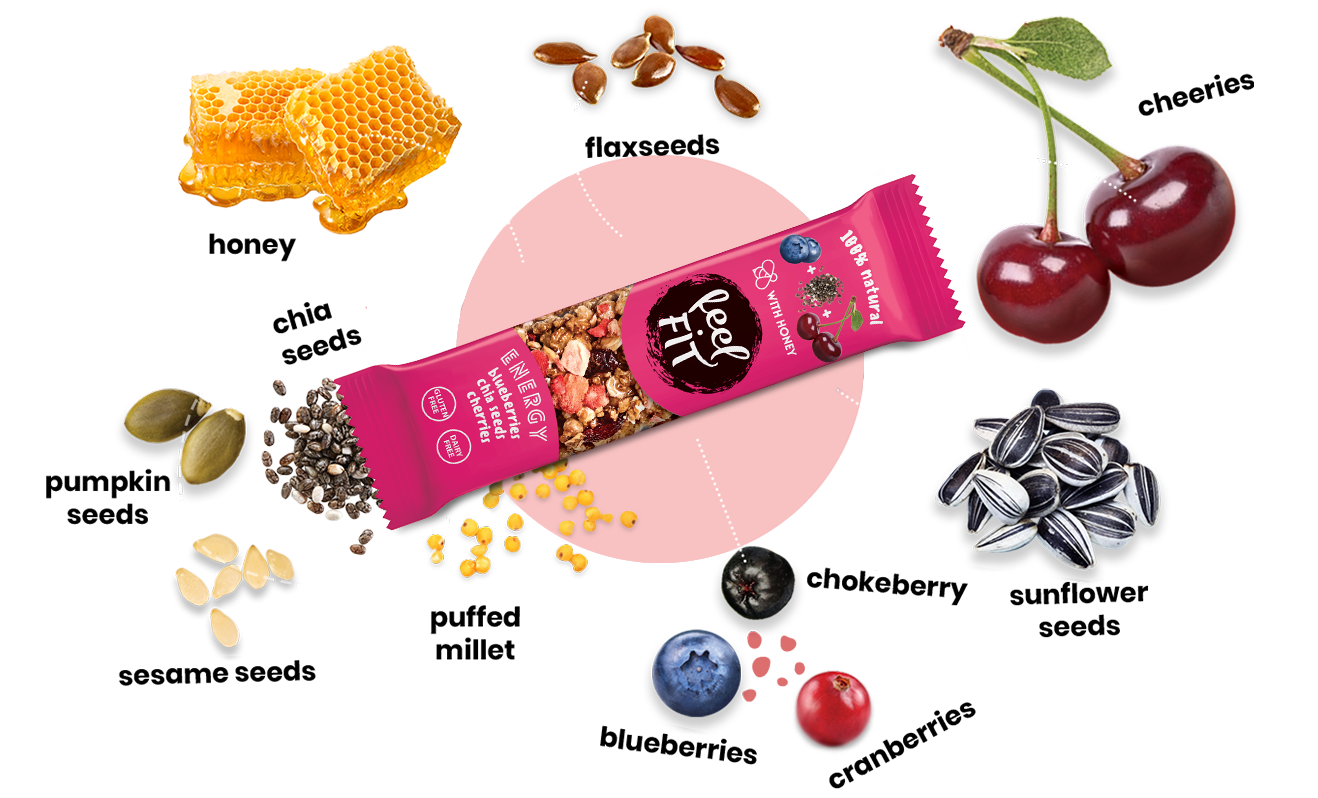 other flavours
Bar with blueberries, chia seeds and cherries

This bar is the natural Power of Five Seeds! Pumpkin seeds, flaxseeds, sesame, chia and sunflower provide our body with essential fatty acids (EFAs), minerals (magnesium, potassium, copper, zinc, phosphorus) and vitamins (B complex, K and E - the vitamin of youth and fertility). What is more, the bar contains natural, high-quality honey, which is a source of quick energy and has many beneficial properties. The combination of blueberries and cherries refreshes you with its unique taste and gives your body an antioxidant boost. Antioxidants prevent aging and (together with natural honey) strengthen your immune system! The bar is rich also in incredibly important Omega 3 acids. They help to reduce skin problems and bad cholesterol.


raw seeds

fruits

natural honey
Health values
only natural ingredients
calcium, magnesium, potassium, phosphorus
manganese, copper, zinc
vitamins K, C, E and B complex
EFAs: Omega 3 and Omega 9
high-fiber
gluten-free
no trans fat
contains flavonoids
antioxidant properties
Ingredients
honey (24%), pumpkin seeds, sunflower seeds, cherries (9%), cranberries, blueberries (5%), aronia, puffed millet, sesame seeds, flax seeds, chia seeds (3%), rice oil, thickener: agar, salt.
Nutritional values
Nutrition facts
100 g
35 g
Energy value (kJ/kcal)
1802kJ / 430kcal
630kJ / 150kcal
of which saturates
2,6g
0,9g
of which sugars
35,1g
12,3
Display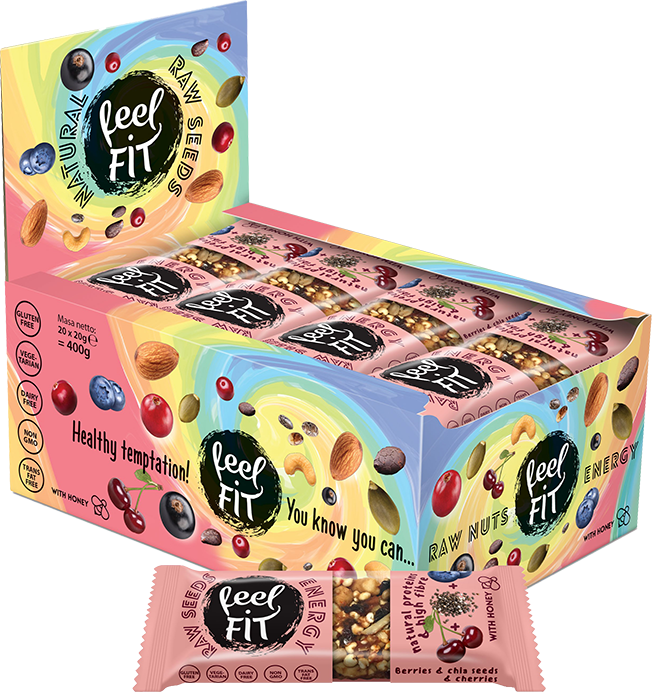 Number of pieces per display: 12