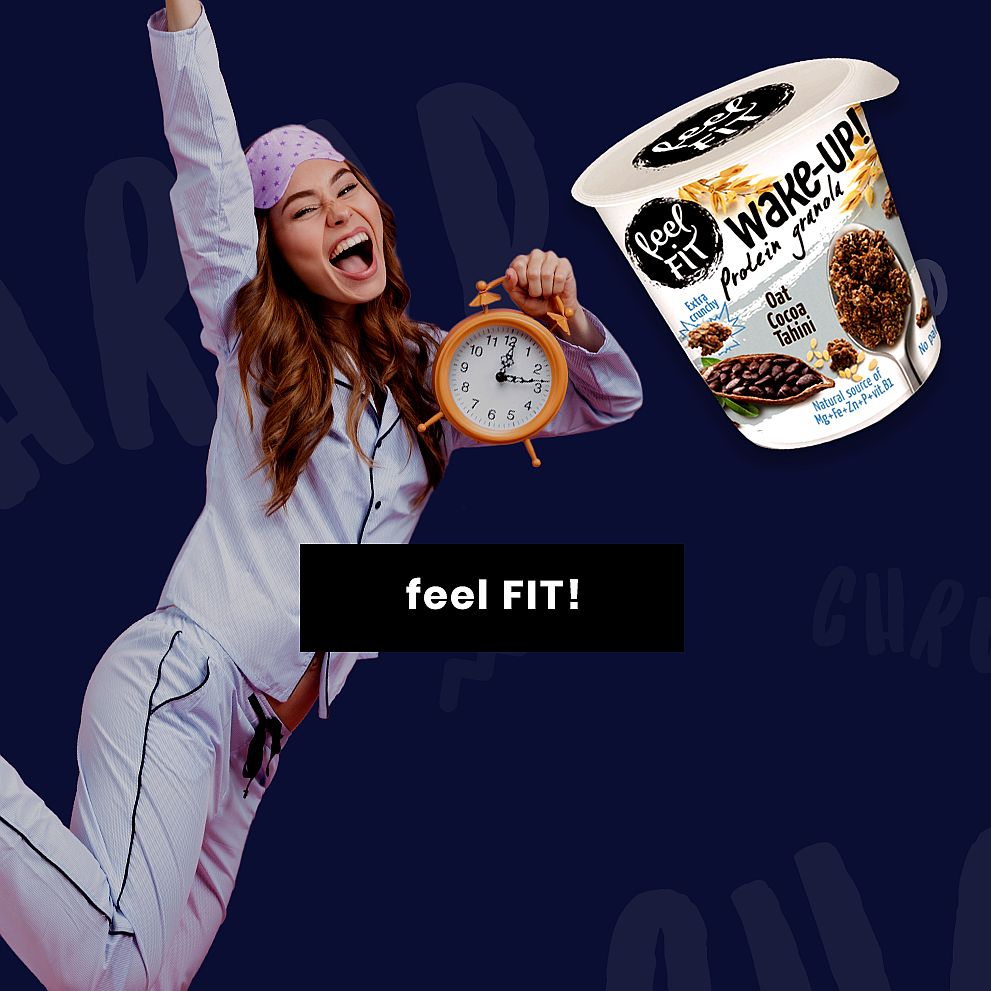 WAKE-UP Protein Granola

Wake-Up Granola is the first protein granola in Poland! The secret why our granola is so crunchy lies in its special recipe. It is baked with whole grain and high-quality oat together with delicious additions. This tasty breakfast was enriched with protein (10g of protein per cup), which guarantees even more energy and keeps you feeling full for longer. Wake-Up Protein Granola is an ideal solution for active people as well as for those who value healthy snacks. You can eat it for breakfast or anytime during the day. Try our granola and discover that it's the crunchiest one!

You can add milk, yoghurt or eat it straight from the cup as a tasty snack!


protein
high fibre
minerals/vit. B1
Where to buy