PROTEINNUT & GO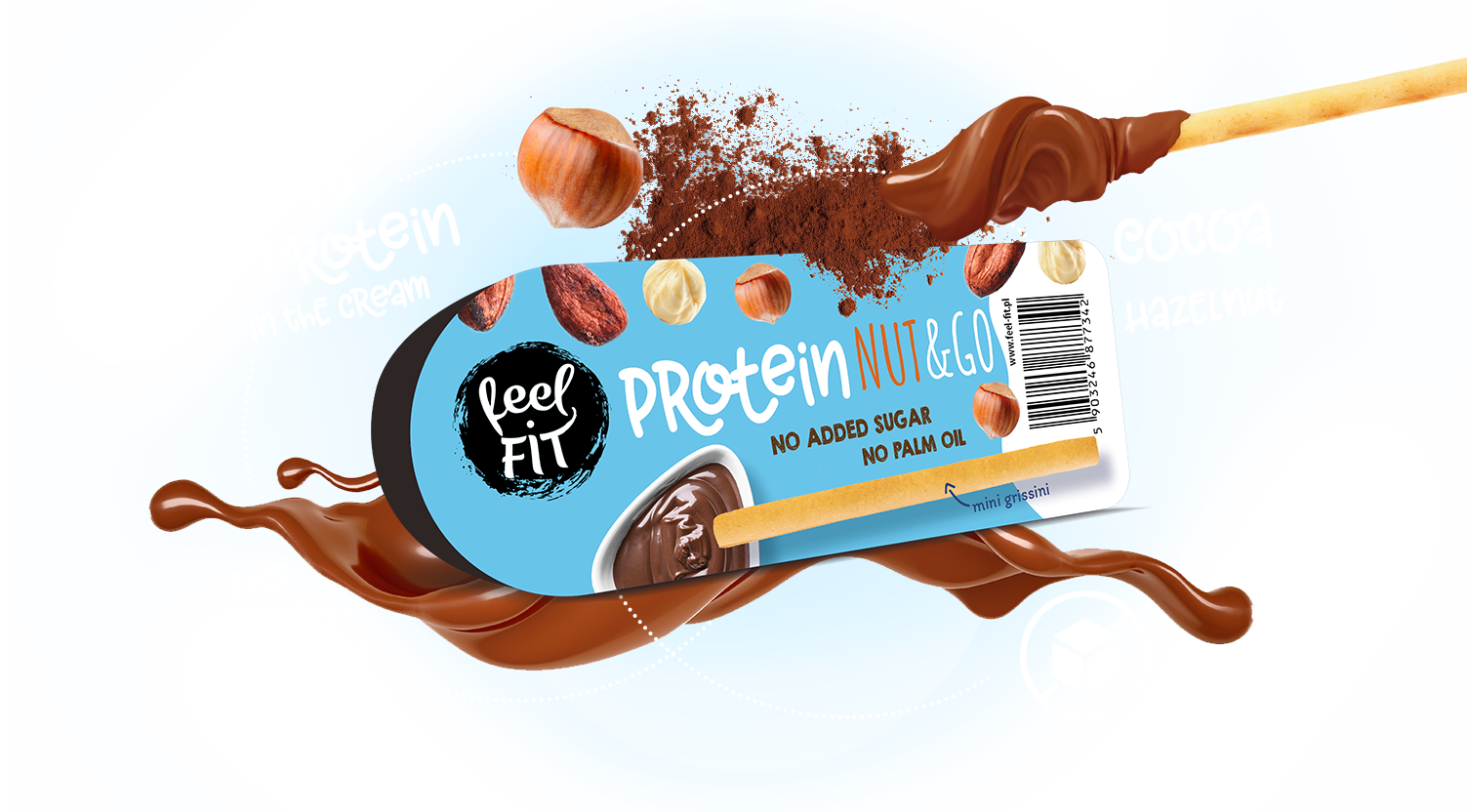 PROTEINNUT & GO cream with mini grissini


The appetizing protein spread ProteinNut has been joined by delicious, crunchy mini breadsticks baked in Italy! Now you can enjoy this sensual snack by dipping the crunchy breadsticks in our cream!
In a word, a DELICIOUS snack with no remorse!



17% protein in cream
no added sugar
no palm oil
Health values
healthy snack on the go
shea butter and repaseed oil are source of unsaturated fatty acids and phytosterols
maltitol means: 2x fewer calories, protection against tooth decay, lower glycemic index and no sugars
17%  of protein in cream for building muscles and all other important functions
no palm oil = reduction of saturated fatty acids
Ingredients
Spread (16g): sweetener: maltitol, vegetable fats (shea, rapeseed), protein blend 17% (whey protein concentrate (milk), skimmed milk powder), hazelnuts 10 %, fat-reduced cocoa powder 8%, emulsifier: lecithins (sunflower),flavourings. Mini grissini (9g): wheat flour, sunflower oil, malt (barley, corn), salt, yeast.
Nutritional values
nutritional value
100 g
25 g
energy value kJ/kcal
1929 /461
482/115
of which saturated fat
3,5 g
0,88 g
of which sugars
3,2 g
0,8 g
of which polyols
24 g
6 g